Temple Lofts HOA
General Board Minutes
(20

April  2021)
Call to order: 07:00 am/pm 
In Attendance: ⬛(present) ⬜ (absent) 
⬛ (Off Site Property Manager) – 

Itay 

Zigdon

 

⬛ (On-Site Property Manager) – TBD

 
⬛ (President) –

 Chris Higgins

⬛ (Vice President) – Daniel Yousef

 

⬛ (Treasurer) – Kirsten Severson

 

⬜ (Secretary) – TBD

⬜ (Member) – TBD
Residents Present: 
Delgado, Yousef, Pemberton, Kirsten, Wade Hammond, Chris Pluck, Ivon, Garry & Irasema, Mark Venger, Jennie Brandt, Wade and Leslie Rompel, Adams 111, Elijiah McCauley, Natacha, Rylie Young,
 Introduction: 
Board and On-Site Manager Updates
CURRENT STRATEGY: "Preemptive Maintenance" "If it ain't broke don't fix it"

Our Thoughts: "Preventive maintenance saves time, money, and unnecessary hassles of reduced productivity due to sudden breakdowns or damages. Such unanticipated breakdowns or repairs end up costing more money than what is involved in regular maintenance."

GOOD NEWS/BAD NEWS –> Start with BAD NEWS and work up from there
Items in Disrepair:

1) Ejector Pump – Septic, Needs periodic cleaning, One pump is broken, One pump is underpowered, Hadn't been cleaned in years, Rail system is broken.

RESOLUTION: Cleaning 21st, Replacing pumps, Fixing Rails, setup periodic maintenance contract

2) Storm Drain Pumps – The pumps were incorrectly wired not to the float system, pumps blew themselves out

RESOLUTION: Fixing pumps, setup periodic maintenance contract

3) Booster Pumps – The Booster pumps need periodic maintenance, 1 is down, 2 left, if 1 more goes down – water…

RESOLUTION: Pump 1 is non-operable and being repaired, Pump 2 & 3 had a sticky diaphragm – fixed, setup periodic maintenance contract

4) Inlet/Exhaust Fans – Roof fans have been off, No building/stack circulation, Pressure issues (doors don't open, common rooms smell, no fresh air, mold grows, Garages possibly lethal CO)

Roof Air Handler Survey: Mapping
Fan room: Comes on at 86, stops at 80, no soft start mechanism – too much wear and tear, spikes energy bill. Recommendation is to install a soft-start.
Lobby A/C: Leaking refrigerant, undersized – probably stop the usage of it
Gym: Unit tripped at main breaker due to power outage, potentially local fuse
Community Room A/C: Leaking refrigerant, need to repair
RESOLUTION: Fixed fans, Fixing mounts and vibration dampeners

5) Spa – Spa deck is rusted and irreparable, Spa is cracked and leaking, Lacking proper drain underneath, Ivon's car was being 'spa'd' on continually. Thanks to Wade for calling it out and Daniel for chasing it down.
RESOLUTION: Spa off, drained, canceled maintenance, validated plan with legal,
NEXT: remove spa platform, replace with above-ground Spa – Modularity, Maintenace, Cost
6) Roof –

Main Roof: Working on securing the warranty or potentially legal
Towers: Set up a maintenance contract

7) Keys: Keyfobs vs. Common Cores. No extra cores, missing main core key

RESOLUTION: Working with the building's original locksmith (Hills Bro) and our current locksmith Don's

8) Ivon's Leak: Spa based, Daniel investigated and figured that out, has been drained
Review communications flow & talk through some recent issues

1) Intruder:

3 times, Cops escorted him out, Delgado has escorted him out
Must notify us, Delgado, Police, stay safe – no need to confront if you feel uncomfortable
Use a different door

2) Standard communications flow:
3) Power Outage:

Unscheduled power outage, Edison only told us about the 1st not the 2nd

We had to handle the Fire Department, Delayed the Fire Notifier, Alerted Edison, Sent a Note Out
An issue during that addressed by the following:

4) Costs: Maintenance and After Hours

Any "In-Unit" issues are the cost of the Resident
Any Building issues are the cost of the Building
Contact building vendors as they are familiar with the building and have access
NOTE: We have a lockbox with specific keys for after-hours usage

Common Area Updates: Opening Common Areas (Outdoor BBQ area, Weight Room, Community Room, Bathrooms)
Boiler Room: Removing tank and new piping lined up, plus hose bib for roof leak testing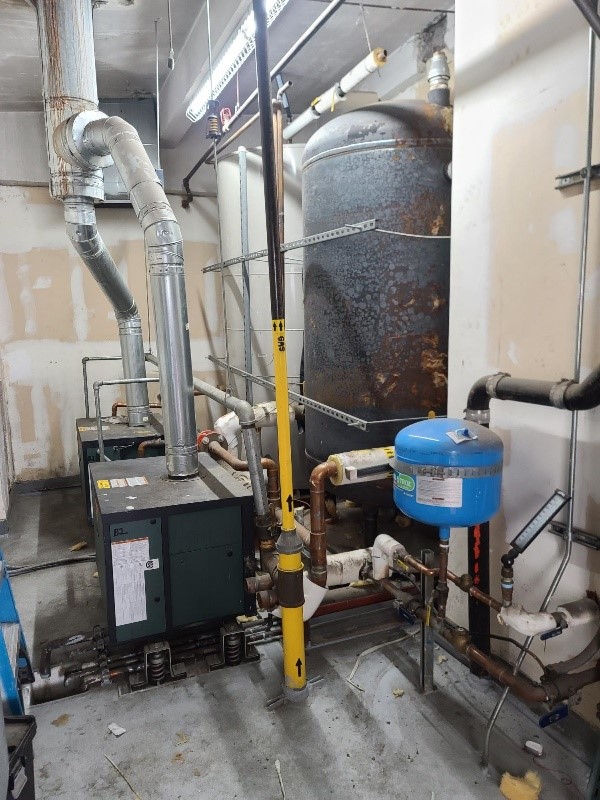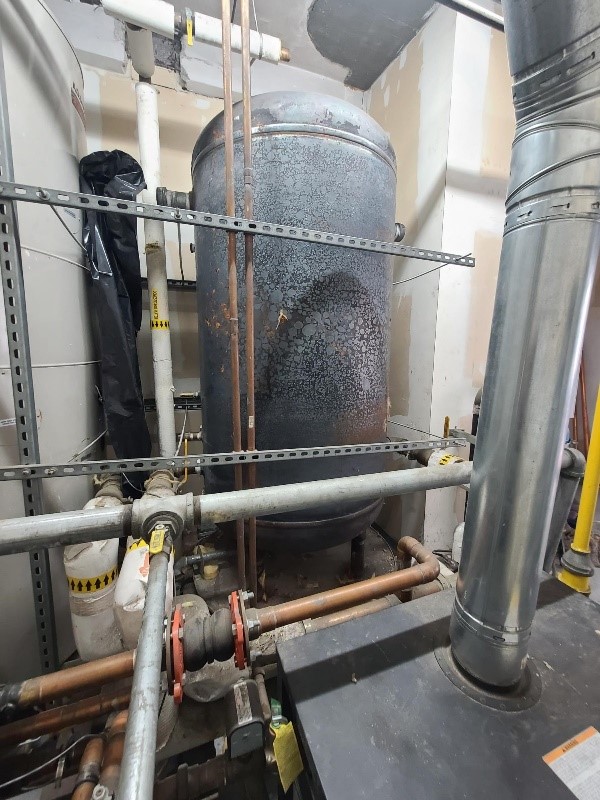 Doorbells: Ring + Talk about how that process was quickened through community help
Mills Act:

2021 applications are cancelled due to Covid, 2022 is the next opportunity
We could save 30-50% on property taxes (how much would this be? –> $4-6k?)
We have to sign-up for 10 years of accepting the maintenance rules
Temple is NOT currently eligible to participate as we're not designated as a "historical property" under the Federal Register nor in the City's historical districts – although we could attempt to change that.
IF we go after it, EVERY UNIT has to sign up for 10 years
Legal has told us not to do it

Voting – Didn't meet quorum, only one inconsequential voting law we'll do next time
Hydrojetting – All done for 2021!
Reserve Study – DONE!

Reserves: Updated our needs (applicable years, costs, etc), 49% of reserves funded currently up from 37%
With 2.3% dues increase (down from 2.9%) 30yrs to 100%.
ATTEMPT: 5yrs to 80%, recommended by accounting team, understand dues increase correlation
5% Special Assessment for 2021 (~$315 based on sqft, one-time payment)

Turn into Dues increase for 2022 approximately ~7.5% (2.5% for 2020, 2021, 2022)

Dues Increase (as an assessment):

CC&R Updates

Includes Building vs. Resident Demarcations
Reviewed and feedback provided to legal
Voting upcoming on that!

Fire Inspections – Status (Proposal ready 4/16/21 from AIMS)
Earthquake Insurance

CC&R updates in Insurance (EQ, Flood): Survey is out! (Against: 20, In Favor: 1)

Signage: Daniel working on hanging Signage!, Awaiting final "Private Residence" signs for people's 2nd doors
Water Issues (Cartridge issues?) – New plumber coming in to get an idea of what's happening (pushed this back)
Misc:

DONE: WWII Insignia removed
In-Progress: How to save money:

Electrical Bill: Working on a testing/reduction strategy

In-Progress: Storage units – start with fix Ejector pump and circulation, go from there
TBD: Fire Alarm Team: Need to update training and sign-up a "team"
TBD: Garage/Storage water Leaks: Getting there…
Air Handlers:
Lots of considerations here that we can start the conversation here with:
Each stack (vertical column) has intake and outlet air. You should hear the exchange in your vents in the bathroom and kitchen
Air exchange in necessary in a building – for pressure, circulation, health (CO2, Mold, Off-gassing, Radon)
We have a situation where we did an analysis of why certain things were happening:

Electricity charges were high – bad motors, bearings, friction was too high, timing was off, etc
No circulation in Lobby, Gym, Community Room, Basement, certain units were complaining of smells
Noisy belts and bearings on roof
Leaks on roof
Improper mounting and noise isolation hardware
Pressure being inconsistent and doors being difficult to open

We moved forward to fix these issues and bring clean air into all units

OSHA violation not to have clean air in buildings
Had 3 companies provide opinions and have a note drafted stating the necessity of the air movement

In doing so, certain units now hear more noise than previously – whether it's air movement or potential unit vibration
We currently allowed those units from people that complained to be turned off while we sort out a solution
We are currently debating whether it should be an HOA payment or a unit payment if these are to be sound-proofed or relocated to alleviate noise

As noted:

We are being clear with the demarcation of unit owner responsibility vs. HOA – and whether or not dues would increase if we took that burden
UNIT A mentioned a drain on the roof: well, it was there when UNIT A purchased it and it may be annoying, but it would cost the HOA several thousand to change it… should the HOA handle it?
UNIT B mentioned the door being drafty and sticking, we said that was on the unit owner, but the HOA could handle those issues
UNIT C mentioned their Storage area is very smelly by the Ejector Pump, even if we fix it that may not alleviate concerns, but that's how it was purchased… a solution may be to rent out storage space in other areas of the building, or it could be free.

WE UNDERSTAND:

Some units have been broken for a while
We recently heard one unit was down for 4 years, another for 2 years
We consider that those units:

Should have been repaired and turned back on
Should have been notified to management for repair
May have been missed by unit inspections in purchasing units
May not seem 'fair' to not have extra nuisance that certain units find irritable
Open Forum
REMEMBER:
We're working on addressing the biggest issues first, everything else is prioritized in our backlog

Feel free to ask about or challenge prioritization,
ex: as Ivon did with the egregious leaking on his car, b/c we didn't understand how much it was leaking

Remember that YOU can run with any idea and present additional information which could help accelerate that item –

ex: Zara researched what plants were needed for a Butterfly Garden
ex: Shae sent me the link to the appropriate camera doorbell (Ring branded unit)

Think about "What's your goal?", "Is this something that can be fixed?", "Is this specific to my unit or the community"
ITEMS:
Mills:

Herb: Why aren't we considered historic?
Wade Rompel: reinvest savings into the building

Fans:

Mark: Affect people closest to the units themselves, specific OSHA requirements, habitability issues?
Chris Pluck: Major issues sleeping with noise pollution, how to remove/reduce
Dampeners/Springs, Flow Rate – Speed Controllers, Relocate
Cost savings at lower duty cycle – logarithmic power savings – can ALL of them be lower to save money?
Ivon V: High pitched whine from ducting, can we put some there?
Herb: Had to close the bathroom door, added 20ft of ducting and that helped.
PROGRESS:

Check on speed controllers and adjust (per OSHA/CFM specs or residential unit requirements)

In-unit noise (not roof-based issue, pressure/suction/whine) –> Send Itay a note and Daniel will follow-up

Ivon: High pitched noise from the roof unit, Garage fan is pretty unbearable when it kicks on -> stop/start will be fixed with ramped starter

Top-floor units –> Send Itay a note and Daniel will follow-up

Drainage:

Garry: Drain is like a fire hose into the flowerbox – what about a diverter?

Spa:

Garry: Bigger spa is best

Wade: Permit from the city?

Boiler:

Should only be 6-7 years old, b/c parts are easier to purchase

Keys:
Other: 
Previous Action Items: 
 Action Items: 
Adjournment: 8:00pm 
Prepared by: Name (Title) Chris Higgins (President)